The TROPICS BUSINESS SUMMIT (TBS) is back as an in-person gathering. After 5 consecutive summits hosted in Johannesburg, South Africa and the last 2 summits hosted on digital format, the TROPICS GROUP OF COMPANIES is proud to take the summit to West Africa. For the first time in its history, the TROPICS BUSINESS SUMMIT (TBS) will be hosted outside of the Republic of South Africa. On the special invitation of Mr. Francisco Carvalho, Mayor of the City of Praia, the TROPICS BUSINESS SUMMIT (TBS) will take place in the Republic of Cape Verde from 10th to 15th of October 2022 bringing the 'creme de la creme' of the business and investment worlds.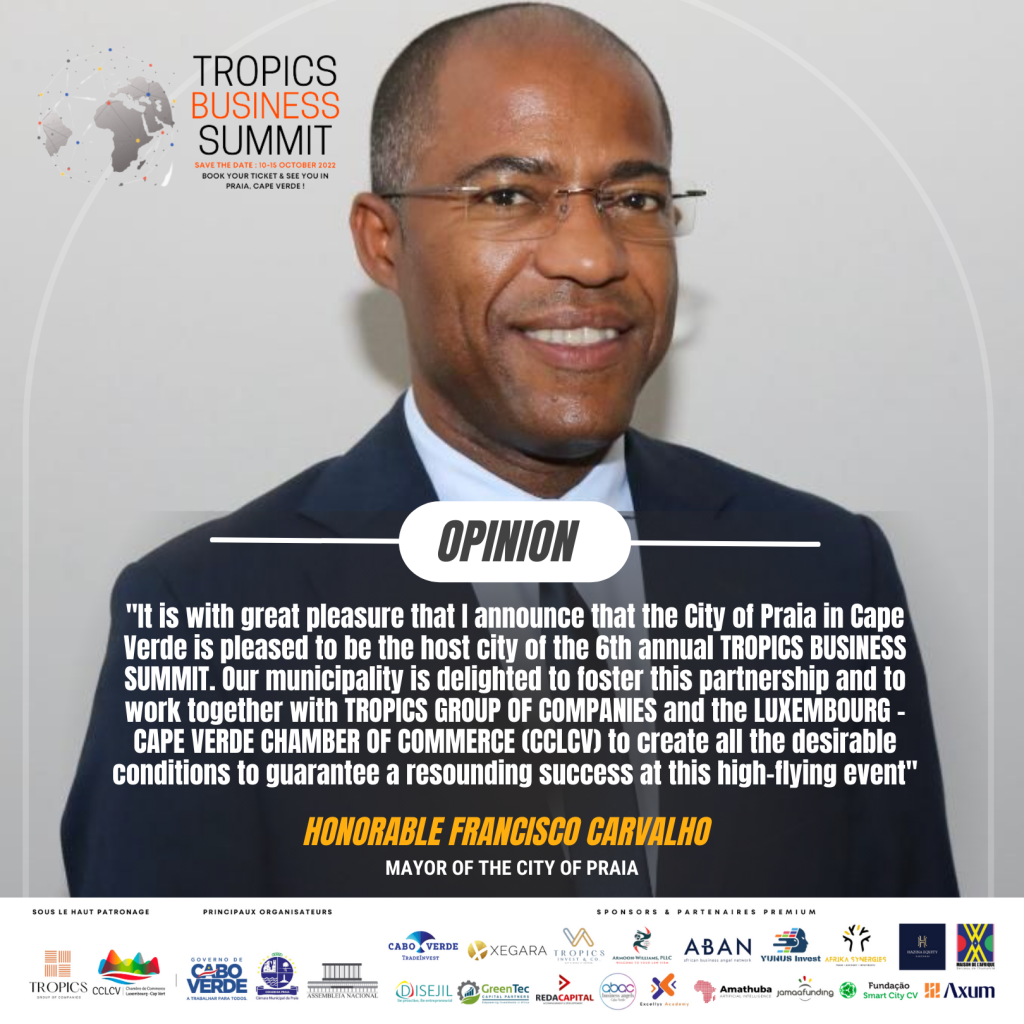 Whether you are a manager of a SME / SMME, freelancer, business creator, startupper, investor, institutional, business manager, independent consultant, trader, business advisor, academic, member of government… register your interest to take part in the TROPICS BUSINESS SUMMIT as well as the TROPICS EXPO to promote, launch, relaunch, export, revitalize your activity, reinvent your methods, boost your network, meet investment experts or any other member of the startups ecosystem.
On the agenda, TROPICS BUSINESS SUMMIT returns to its face-to-face format and offers participating corporates and countries the opportunity to book pavilions to help entrepreneurs resolve new challenges, attract new sources of investment, showcase their respective innovations and enhance their countries' skills enhancement.
Freelancers, business creators, entrepreneurs, you are all invited to take part in the forthcoming TROPICS BUSINESS SUMMIT & TRADE EXPO from October 10 to 15, 2022 in Praia, the largest capital of the Republic of Cape Verde to actively participate in this high mass of investment and entrepreneurship dedicated to global professionals hailing from 100 countries across the globe.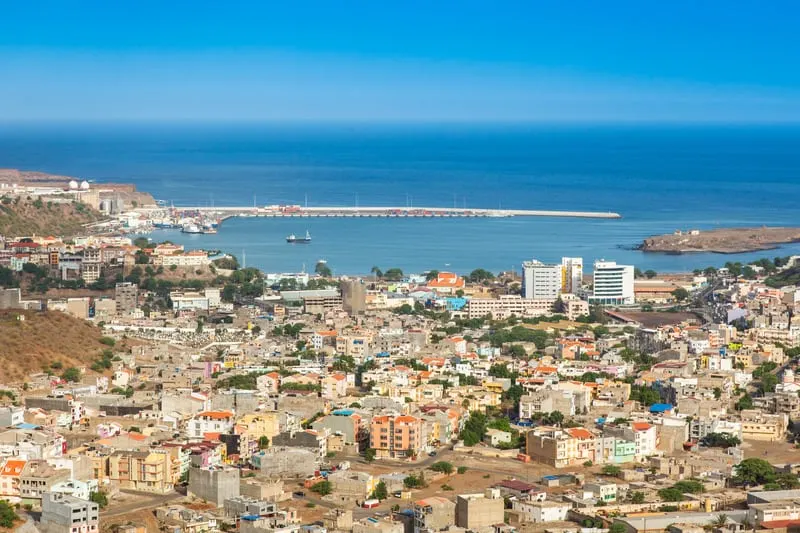 Here's the program overview :
• Day 1 – October 10, 2022 – Tropics Creative Industries Showcase (TCIS) + Tropics Meet-and-Greet + Networking (English, French and Portuguese) + Tropics Food Experience Tropics Expo
• Day 2 – October 11, 2022 – Opening Ceremony + Conference on Public-Private Partnerships (PPP) High Level Meetings + Networking lunch + Tropics Dealroom
• Day 3 – October 12, 2022 – CEO & Investors Forum + Tropics Dealroom + Networking lunch + Tropics Expo + Tropics Dealroom
• Day 4 – October 13, 2022 – Tropics Women in Business (TWiB) Forum + Tropics Dealroom + Networking lunch + Tropics Expo + Tropics Dealroom
• Day 5 – October 14, 2022 – Tropics Travel Experience + tropics food Experience + Free-Style Networking
• Day 6 – October 15, 2022 – Tropics Wine/Champagne Reception on the blue carpet + Tropics Gala Dinner + Tropics Awards Ceremony + Tropics After Party
TROPICS INTRA-AFRICAN EXPO will serve as an essential meeting place for all professionals from the following sectors: Government, Municipalities, Private Equity, Social Media, Marketing, Advertising, Communication, Public Relations, Web Services, Technology, Arts, Entertainment, Cultural and Creative Industries, Professional Services, Franchises, NGOs, Foundations, Academic Institutions, e-Commerce, FMCG, Retail, Services Industry, Agribusiness, Tourism, Transport, Health, Engineering, Construction, Architecture, Design, Gaming, Sports, Media, Energy, Mining, Legal, Human Resources, Food, Hospitality, Luxury, Beauty, Fashion, Music, Cinema, Real Estate, Digital, Financial Services, e-Commerce, Banking, Web Services, etc.
For more information on this global rendez-vous, we invite you to request our brochure: hello@tropicsbusinesssummit.com cc tropicsbusinessevents@gmail.com and most importantly book your seat and plan your trip on time. Get in touch with our organizing committee should you need additional information.
The organizing committee looks forward to welcoming you to the land of legends, Cesaria Evora and Amilcar Cabral.