Wanjiru Kamuyu, founding Artistic Director, has performed and choreographed dance for over a decade on and for stage and TV. She began training in her homeland of Kenya and continued studying at the Alvin Ailey American Dance Center, American Dance Festival, and Philadanco. She holds an Masters of Fine Arts in dance choreography and performance from Temple University.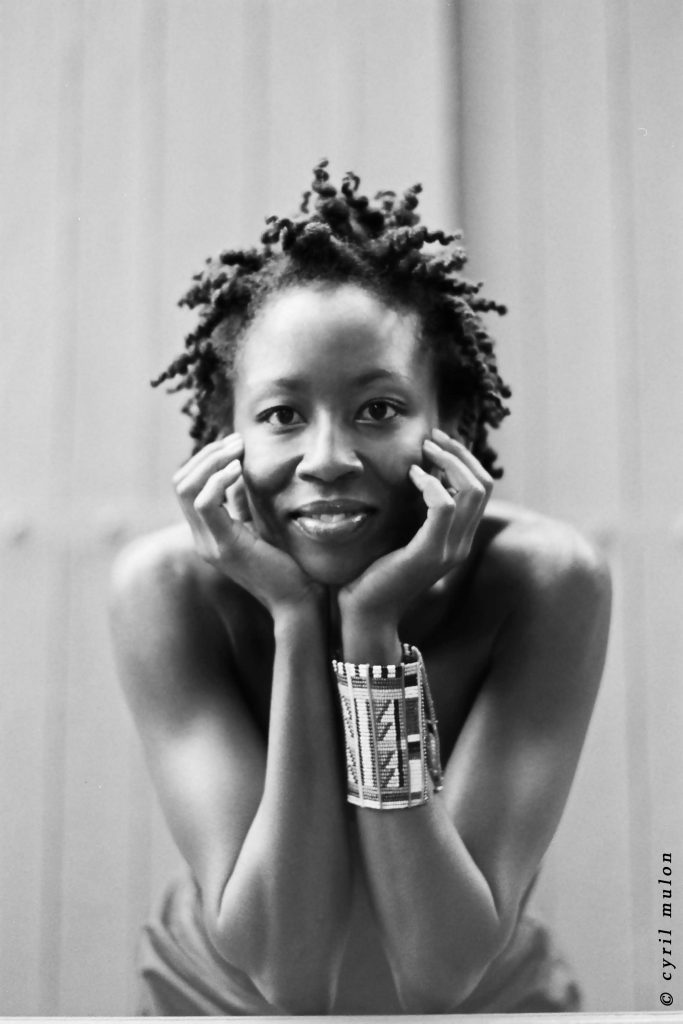 Between New York and Paris, Kamuyu has toured internationally with US contemporary dance choreographers Jawole Willa Jo Zollar / Urban Bush Women, Molissa Fenley / Molissa Fenley and Company, Nathan Trice, Dean Moss, Tania Isaac amongst others.
Beyond Broadway and International tours, Kamuyu has worked with TV/Film talents such as Director Christian Faure's and Choreographer Marie Dô's Fais Danser la Poussière (TVFrance 2) and Director Jean Paule Goude's Homage à Grace Jones (Musée des Arts Décoratifs – Museum of Decorative Arts, Paris, France).
Kamuyu principled in director Jérôme Savary's, À la recherche de Joséphine (Théâtre National de l'Opéra-Comique, Paris and international tours, and served as an original cast member in the Julie Taymor Broadway musical The Lion King at the Théâtre Mogador. During her tenure she had the opportunity to present her work, when paradise shatters at its seams then what ? (10 dancers / 10 singers) on the Mogador stage. Alongside Kamuyu has worked on projects with French artists such as visual artist Jean-Paul Goude, equestrian choreographer Bartabas, film director Christian Faure and choreographer Stefanie Batten Bland. Kamuyu also served as Resident Choreographer and Dance Captain to choreographer Bill T. Jones in his Tony award winning Broadway show, FELA! (Royal National Theater and Sadlers Wells, London, Holland Festival, First US and European equity tour and The Al Hirschefeld Theater, Broadway New York). She has also principled in Le Manteau by Burkina Faso choreographer Irene Tassembedo; Paris based choreographer Nathalie Pubellier's SIX; with South African choreographer Robyn Orlin in the operas Pygmalion, Amour et Psyché; and collaborative young audiences project TWICE with choreographers Emmanuel Eggermont and Robyn Orlin.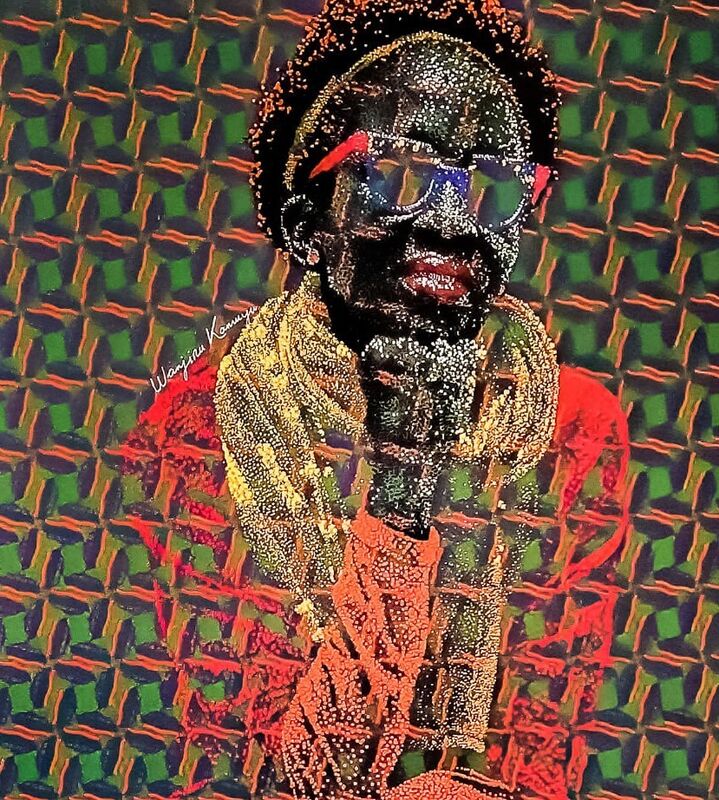 As a choreographer Kamuyu's works such as Portraits in red (dramaturgy Robyn Orlin, 2017), At the moment of encounter (2015), Spiral (2005/20013) and when paradise gets shattered at its seams then what? (2009) have toured in the USA, Europe and Africa. Choreographic commissions include dance company (Inkboat, USA, 2015), US universities (Mills College, Stephens College, Wayne State University and the University of Michigan), theater projects director Jean-François Auguste, Love is in the hair, France tour; (New WORLD Theater, USA; director Hassane Kassi Kouyate, Maître Harold, Lavoir Moderne Parisien, Paris, and musical theater (director Jérôme Savary, À la recherche de Joséphine Théâtre National de l'Opéra-Comique, Paris and international tours and a Euroculture community project working with 65 aspiring artists from 7 European countries and 11 refuges from Africa, Syria and Afghanistan in Auvergne, France.
Choreography and production residencies include Blank Canvas, Firkin Crane Theater, Cork, Ireland, Mills College, USA and choreography residencies Wayne State University, University of Michigan and Stephens College. Her choreography has received reviews from the French newspaper Le FIGARO, the New York Times and Broadway Dance World. Awards include the Copperfoot Award (Wayne State University, USA) for group work, when paradise shatters at its seams then what?. Kamuyu has also served as an assistant choreographer for dance companies Rualité / Bintou Dembele's Z.H. (6 dancers, 2014), RITUALS / Nathan Trice's Their speech is silver, Their silence is gold (10 dancers, 2013) and storyteller Nathalie La Boucher's La Chevauchée du Gange (solo, 2014). She also provided artistic expertise and support for Korean choreographer Eun-mi Ahn's community project 1:59 (Festival Paris Quartier d'Été, 2015).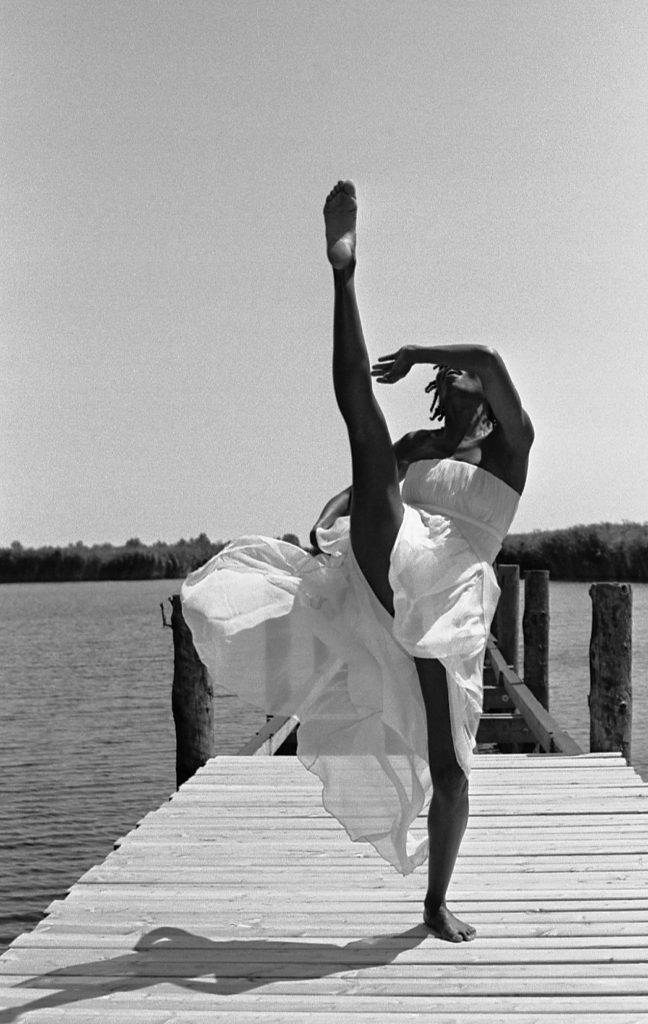 Kamuyu teaches master classes and choreography workshops in the US universities (Stanford, Temple, Towson, Virginia Commonwealth, University of the Arts, Alvin Ailey American. Dance Center/Fordham BFA program…) France (Studio Harmonic, Micadanse, Ménagerie de Verre (Paris)), the UK (African Diaspora Dance, London), Burkina Faso (l'Ecole International de Danse, Ougadougou), South Africa (Co. Moving into Dance, Dance Forum, Lefika Arts Therapy Center, Johannesburg & University of South Africa, Pretoria), Kenya (Gaara Dance Company and Nyumbani Center for HIV/AIDS orphans, Nairobi) and Mozambique (National Song and Dance Company, Maputo). She also is an artist with the US State Department Africa Regional Services (Paris) providing workshops and creating work in Africa. Kamuyu also serves as a core-pioneering faculty for the University of South Florida's Dance in Paris programs.