For the 2nd consecutive year, the South Africa-based TROPICS MAGAZINE is joining hands with African DOers, Social Entrepreneurs, Academics, Non Profit Organizations, Media Professionals and the general public to promote the mission of "67 Non Profit Organizations" in Africa and across the globe in honour of the "67 Minutes for Mandela Day". The 67 minutes symbolically represent the number of years the former President fought for human rights and the abolition of apartheid.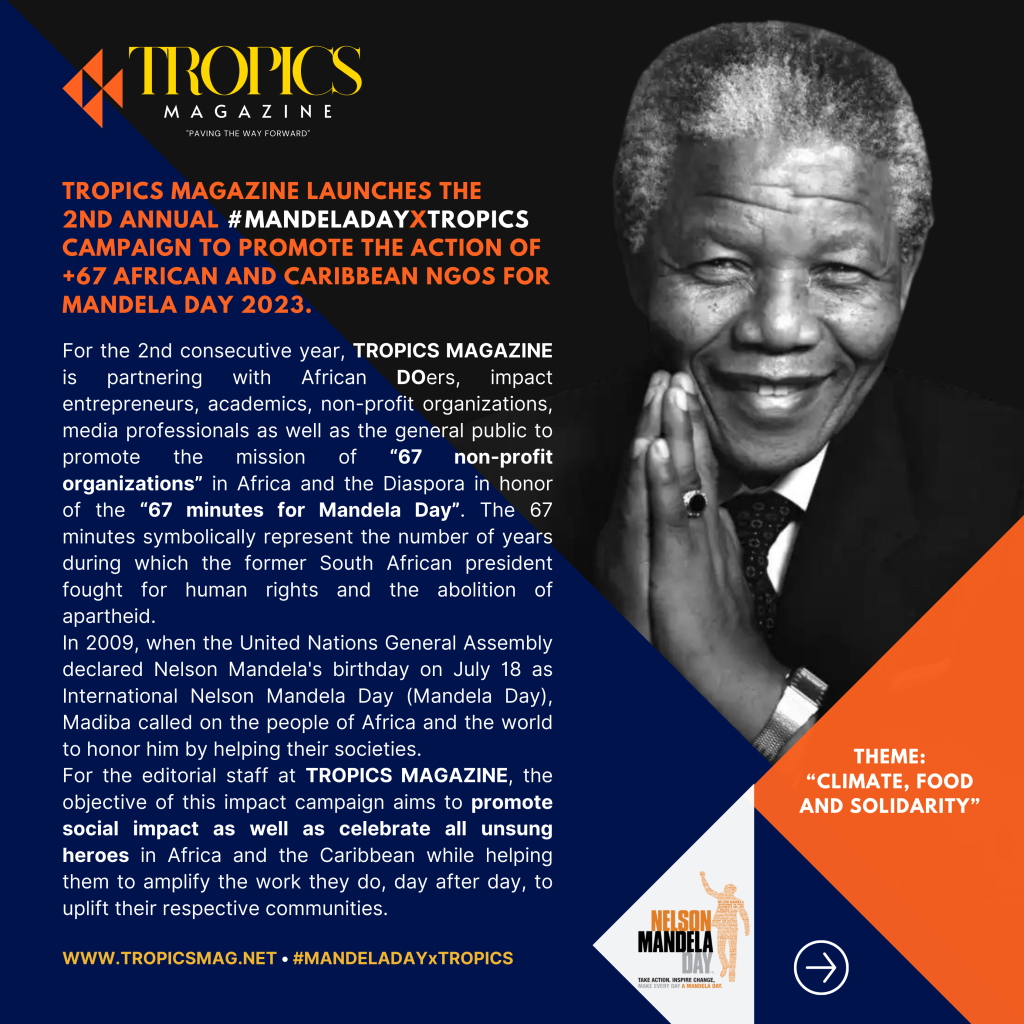 Mandela Day is an annual global celebration that takes place on 18 July to honour the life and legacy of Nelson Mandela. This day is a call to action for individuals, communities, and organizations to take time to reflect on Mandela's values and principles and to make a positive impact in their own communities.
The theme for this year's celebration is "Climate, Food and Solidarity".
On Mandela Day 2023, the Mandela Foundation is asking you to use your hands to do good in the world, specifically to help end hunger and mitigate climate change by planting trees and food in your communities, cities, gardens and on your pavements. The aim is that one million trees are planted around the world on #MandelaDay2023.
To play your part alongside TROPICS MAGAZINE, we invite the general public to take part in our 2nd annual #MANDELADAYxTROPICS campaign by spreading the work of "The NGO" that you support or the Social entrepreneur that you would like the world to know about. Their mission should tackle any of the SDGs goals and most importantly, climate change, food security, solidarity, education and/or poverty eradication.
Please remember to share a special message (a personal quote) to explain why this particular cause is close to your heart; attach 2 portrait pictures to illustrate your message and lastly, share a link to the organization's website or direct the public to one of their social media profiles (before midnight). All materials shall be emailed to newsroom@tropicsmag.net cc tropicsbusinessevents@gmail.com (Kindly cc all emails)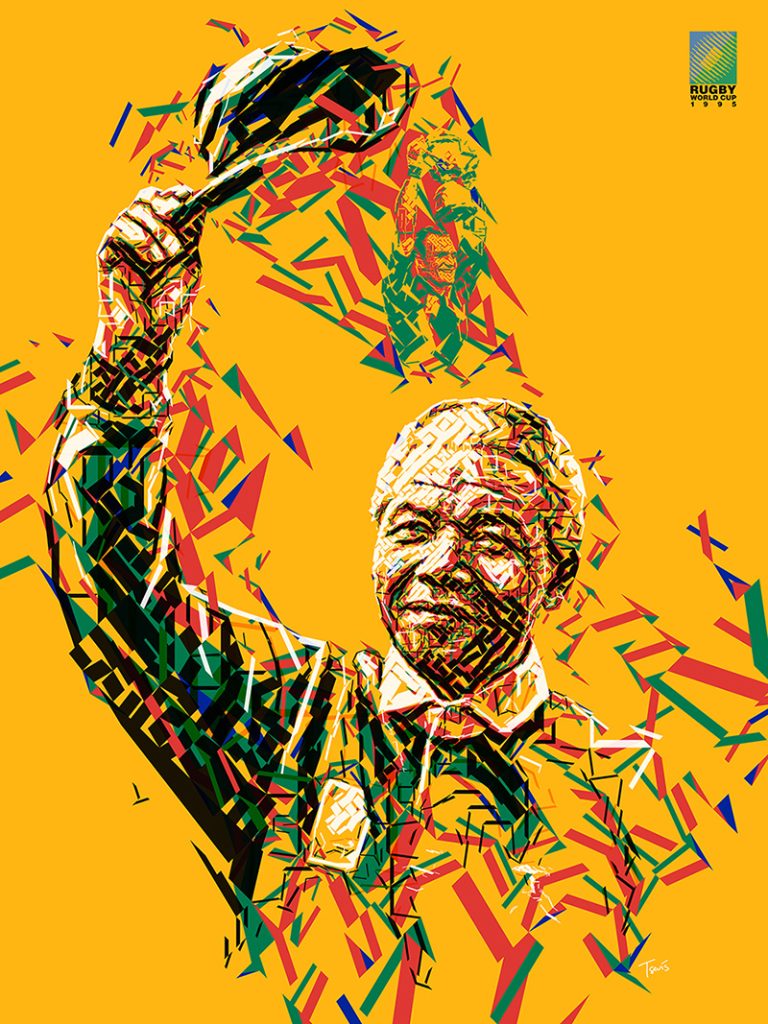 Nelson Mandela would have turned 105 years old on July 18, 2023, and the Nelson Mandela Foundation says it is more important than ever that we address climate change, persisting and rising levels of poverty, and inequality.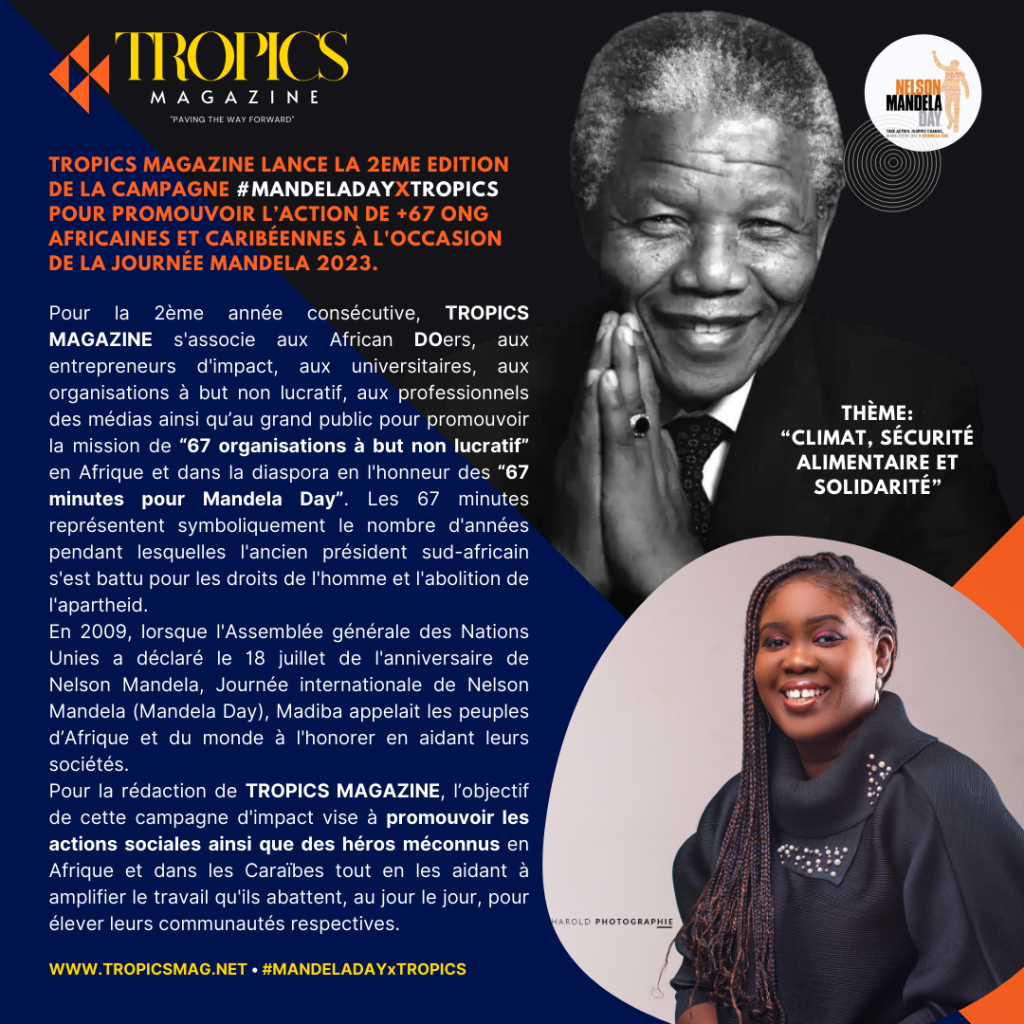 To learn more about the Mandela Day, kindly visit https://www.mandeladay.com
For more information about TROPICS MAGAZINE, you can browse https://tropicsmag.net and subscribe to receive our latest news and updates.