Praia City, 01 Feb (Inforpress) – Cape Verde will host from 10 to 15 October 2022 an International Gala in the framework of the event "Tropics Business Summit".
The information is from the President of the Luxembourg/Cape Verde Chamber of Commerce, Lino Varela, to the press, after being received at a hearing by the President of the National Assembly who informed about what the organization intends in this matter and requested the availability of the show room for the international gala.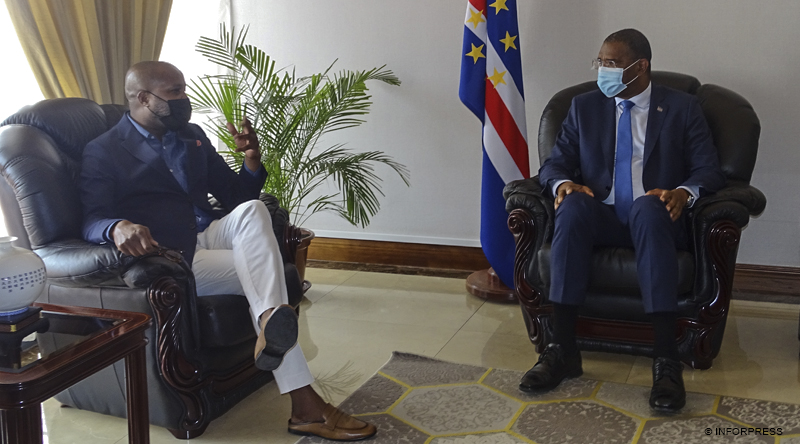 "We cannot make public the event that will take place in Cape Verde without first being received by the President of the Republic, to whom we will inform about it", explained Lino Varela, confirming the event in Praia and informing about the availability expressed by the president of the AN for the event.
According to the person in charge, the Tropics Business Summit has existed in South Africa for five years, and in the last year it has been done virtually, crosses investors with companies and entrepreneurs and has a synergy in order to make Win /Win, ie win/gain business of both parties.
The idea, he explains, is to show Cape Verde as a platform where business can be done, as well as its characteristic of being a country privileged by its geographical situation.
"We want African countries to be able, together with Cape Verde, to create ways for our business and human tissues to return to Africa," he said, ensuring that the country will benefit from the event in creating the network of contacts.
The network, he stressed, is one of the most important things in the world, particularly for a continent that has one billion and four hundred thousand people and where, by 2025, there will be a free market, endowed with natural resources, women entrepreneurs and a new age group.
"Within the African continent a revolution is taking place and we cannot be forgotten or part of this event. And of course, Cape Verde is a country with a stable democracy and a very strong and attractive human fabric that can serve the African and European continent," he said.
For Lino Varela, the visit to Cape Verde has been very "positive" for the welcome they are having and the availability for collaboration.
The Luxembourg/Cape Verde Chamber of Commerce has been operating in Luxembourg since 2014, but from 2018 to this part has extended its activity to the African continent and Cape Verde in particular.
At the moment, according to the President, they already have partnerships with Senegal, Liberia, Sierra Leone, Uganda, South Africa and contacts with Rwanda and Kenya that are open to creating a network with the European continent and Cape Verde.
Listen to the podcast here : InforPress Agencia